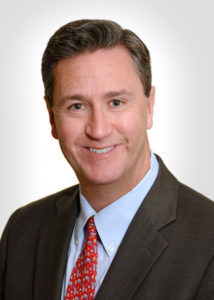 It is truly an honor to serve as the President of the Boston Surgical Society. Despite the COVID-19 virus disrupting normal activities during the past two years, we have remained a vital professional organization that reflects the finest traditions of Boston Surgery. Virtual meetings have certainly provided continuity. In fact, the ability to draw larger audiences than we might ordinarily generate in person presents an attractive idea for years to come. It is essential that master surgeons, fellows and residents continue to meet old and new friends while sharing knowledge and camaraderie.
We have already featured five outstanding programs this season. Through the magic of Zoom, Dr. Benjamin Nelson kicked off the 2021-2022 schedule on November 8, 2021 with his popular talk, "Personal Finance for Surgeons and Other Dummies". Drs. Rumbidzayi Nzara, Claire Cronin and Desmond Birkett combined forces on December 6, 2021 with an inspiring virtual panel, "A Lifelong Passion for Learning and Doing". This session supplanted the usual December festivities in hopes that Richard Ehrlichman, MD might deliver his Presidential Address in person following the omicron surge. Dr. Steven Stain, our newest Chair of Surgery in Boston, then packed the Zoom house on February 7, 2022 with "Pass-Fail USMLE 1 – Are You Kidding Me!?!".
Past President, Dr. Ehrlichman finally presented his Presidential address, "A Military Surgeon's Response to the Pandemic: A Journey to Boston Hope" at the Harvard Club on March 7, 2022. We featured the Society's first-ever meeting with both live and online audiences. This was so successful that Vice President John Mullen, MD then hosted the annual Residents' Case of the Year Competition on April 4, 2022 as another hybrid meeting. There is still a healthy core of surgeons who enjoy gathering regularly, and the streaming option now broadcasts the organization's proceedings to those who cannot be present. You may recall that the Northeast Surgical Meeting was to have convened in Boston in 2020 before being scuttled by the pandemic; I am delighted that the Philadelphia Academy of Surgery rejuvenated this effort among its historic counterparts in New York and Boston with a virtual meeting on April 29, 2022.
It is a privilege to be entrusted with the care of patients. It is also wonderful to be a surgeon, and the community of surgeons in Boston is so special. I look forward to what we will accomplish together this year.
David McAneny, MD, FACS
2022 President, Boston Surgical Society